The Breakfast Club NJ Presents: "Turn Interviews Into Offers" by John Hadley
Saturday December 13th at 8:00am ET
Please share with other groups you may be in.
The Presentation: "Turn Interviews Into Offers"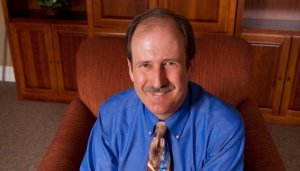 Many candidates are so focused on "the best" answers to interview questions, they forget what is most important to do in an interview.
You can't treat the interview as a Q&A session and expect to get hired. No matter how much you've worked on crafting powerful answers, if all you do is respond to my questions, you won't get the offer.
Your job as the candidate is to transform the interview into an influential conversation, digging deeply into my challenges and presenting results in that context, so that you are seen as a key solution!
John Hadley (www.JHACareers.com) will share key strategies and techniques that his clients have used to successfully navigate the interview minefield, and to secure job offers they were thrilled with.
About the speaker:
John Hadley helps job seekers who are frustrated with their search. He also works with professionals struggling to achieve the visibility that leads to new opportunities at work.
After graduating from Stanford University, John worked as an actuary in the insurance industry for 20 years, ultimately as Chief Actuary of his company. He then opened a successful systems consulting practice, which generated over $2 million in revenues. 11 years ago he started his Career Search Counseling business, and has helped hundreds of clients land the job and pay they deserve.
John is a sought-after writer and speaker, publishing a monthly Career Tips Email newsletter to over 9,000 subscribers, each month bringing advice on marketing yourself for a career search, or for accelerating your career. He is currently finishing his first book, "Cruising Through Executive Interviews to Land the 6 Figure Job You Deserve." You can find a variety of career resources on his website at www.JHACareers.com.