The Breakfast Club NJ Presents: "a Discussion Panel: Being in Transition Multiple Times" moderated by George Pace

Saturday August 13 at 8:00am ET
Synopsis:
Please share this with other groups you may be in. Join us on Meetup.com at: http://www.meetup.com/The-Breakfast-Club-NJ/ to RSVP for the meeting.
Presentation: a Discussion Panel: Being in Transition Multiple Times"
In this day and age of constant technological change and increased competition, the likelihood of staying with a single employer throughout your career is highly unlikely. It is now likely that you will find yourself in transition more than one time.
So what can you do to prepare for such an impactful event? This month the Breakfast Club will hold its 2nd Panel Format that will provide a variety of "real life" transition viewpoints which include:
• Changes to their career approach based on multiple transitions
• The financial impact
• Skills they acquired – or needed to acquire.
• What advice/help did they get from their network
• "Best practices" based on previous experiences (What worked / what didn't)
Our Moderator: George Pace, George is a Director / Enterprise Architect at Prudential Financial Services where he is currently focusing on Cloud and DevOps Architecture. In his spare time helps people leverage the power of Social Media.
Bios
Our Moderator:
George Pace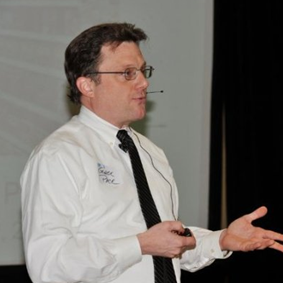 George is a Director / Enterprise Architect at Prudential Financial Services where he is currently focusing on Cloud and DevOps Architecture. In his spare time helps people leverage the power of Social Media.
About the panelists:
Haresh Keswani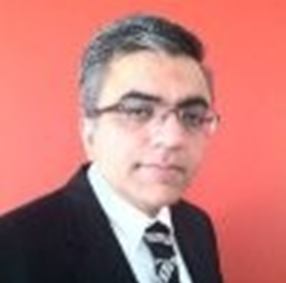 Haresh is a Business Technology professional focused on commercial transformation leveraging digital themes. He offers quantifiable accomplishments based on extensive business process transformation service strategy, design, program management, implementation and operations for various commercial and support functions delivering next generation Portfolio of programs and projects. This includes performing gap analysis on commercial function processes local and global, driving SMAC (social, mobile, analytics and cloud) stack initiatives, multi-channel service capabilities, customer experience process maps and driving customer insights. His extensive business transformation experience for commercial and support services portfolio, program and project management in areas of business continuity, disaster recovery, fiscal management and people management in strong matrix environment. His industry and consulting experience with Pfizer, Novartis, Johnson and Johnson, GSK and GE is a huge asset to any organization. Throughout his career, he has delivered high impact and visibility business transformation service initiatives as per business case with significant additional revenue increasing Share of Wallet, Net Promoter Score and operating cost reduction and thereby increasing ROI. His PMP, CSM, ITIL and Six Sigma certifications enables him to solve business problems differently and leverage data for decision making.
Richard Notarnicola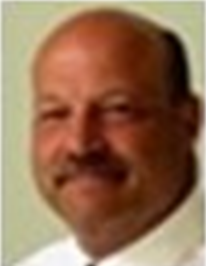 Richard has over 25 years of experience in the enhanced messaging industry. He started with Xpedite Systems in 1989, where he played an integral role in the company's success, and has held various senior IT and Operations roles with other messaging and conferencing companies. Diverse background includes successful start-ups and Fortune 500 companies across 3 different countries: USA, Ireland and Brazil. Richard holds a BS in Industrial Management from Purdue University.
 
Benny A. Recine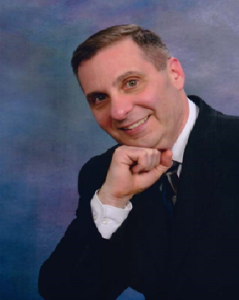 Benny is an active leader in the job seeker support community. He is the current President of The Career Support Group at St. Gregory the Great in Hamilton, NJ and a board member of The Breakfast Club of New Jersey in East Brunswick, NJ. Benny is a Project Manager and Director of Strategic Initiatives with Sutherland Global Services. Benny started on Monday April 25, 2016 and is currently working on projects that include status reports to the VP and CTO level, a conversion from to a cloud-based project management tool for the technology group and an IT database project for the technology group. Benny has been a project manager for over 20 years and a certified PMP for over 10. Benny has also worked in the regulatory software arena for almost 10 years and is a Certified Anti-Money Laundering Specialist (CAMS). Benny is also Lean Six Sigma Green Belt certified, In addition to acting as a project manager, he has worked as a program manager and helped develop a project management office at former companies.
About the Meeting:
Networking begins at 7:30 am, meeting starts promptly at 8:00 am.
There is a $10 fee at the door to cover the cost of the room.
Be sure to tell your friends and bring them along. Be a part of our growing network of Job Seekers, Hiring Managers, Recruiters, Career Coaches, and people who want to be able to help themselves and each other.
Event Location:
Days Hotel Conference Center
195 Rt. 18 South, East Brunswick, NJ 08816
732-828-6900
Meeting Format:
7:30 to 8:00 – Registration & Open Networking
8:00 to 8:15 – Welcome and housekeeping
8:15 to 9:15 – Presentation by the guest speaker – Limited to 60 minutes
9:15 to 10:15 – Elevator Pitch – 30 Seconds about yourself, who you are, what you are looking for, target companies (3-4), how we can help you, how you can help others. Follow the rule of the Three B's of Public Speaking: Be informative; Be brief; Be seated.
10:15 until you choose to leave – Open Networking, follow up with people you are interested in meeting following their elevator pitch, exchange business cards, peruse the library, arrange follow up meetings, etc.
The Breakfast Club NJ – 10 Points for Good Member Citizenship
1) Attend meetings regularly to keep group strong and help pay back to others (meeting logistics on our website www.thebreakfastclubnj.com)
2) Keep anti-virus on your machine up to date and run scan regularly
3) Review messages and if request for assistance please help whenever possible
4) Once you have received your invitation and joined our linked in group, connect to other members directly(questions see Gerry Peyton -gpeyton@ptd.net)
5) Join groups Facebook group, Google +, and connect to other members directly (questions see Adrienne Roman – adrienne1204@optonline.net)
6) Join groups twitter account (questions see George Pace – keeppace@gmail.com)
7) If you run across someone in transition invite them to join our group and sponsor them through process (details on our website www.thebreakfastclubnj.com)
8) Sunday mornings listen to our radio show, "Your Career Is Calling", at 8am ET either on radio at 107.7 or via internet 24/7 live or on demand at www.1077thebronc.com (as this is a call in show your calls help make it successful)
9) If you are in transition put your elevator pitch in writing to group, ask for help with job search issues or connecting to people at target companies, regularly post job opportunities (from email you joined the group – send email to thebreakfastclubnj@yahoogroups.com)
10) Help fellow members whenever possible
Attend meetings regularly to keep group strong and help pay back to others (meeting logistics on our website www.thebreakfastclubnj.com)
Keep anti-virus on your machine up to date and run scan regularly
Review messages and if request for assistance please help whenever possible
Once you have received your invitation and joined our linked in group, connect to other members directly(questions see Gerry Peyton -gpeyton@ptd.net)
Join groups Facebook group and connect to other members directly (questions see Adrienne Roman – adrienne1204@optonline.net)
Join groups twitter account (questions see George Pace – keeppace@gmail.com)
If you run across someone in transition invite them to join our group and sponsor them through process (details on our website www.thebreakfastclubnj.com)
Sunday mornings listen to our radio show, "Your Career Is Calling", at 8am ET either on radio at 107.7 or via internet 24/7 live or on demand at www.1077thebronc.com (as this is a call in show your calls help make it successful)
If you are in transition put your elevator pitch in writing to group, ask for help with job search issues or connecting to people at target companies, regularly post job opportunities (from email you joined the group – send email to thebreakfastclubnj@yahoogroups.com)
Help fellow members whenever possible
We look forward to seeing everyone let's make this a great meeting for our members that are in transition and welcome those that have landed