The Breakfast Club NJ Presents a Discussion Panel: "Creating a better Executive Presence and Personal Brand for IT and other professionals", moderated by George Pace
Panelists:
Andrew D. Manns, Jr., ESQ., MPA
Senior Consultant, Manns Associates
Brian Mecca,
Global Director, Infrastructure and Technology, Phone I Animal Health
Jeremy Rosenberg,
PMP, Six Sigma Green Belt, Senior Solution Architect, AT&T
Saturday June 10th 2017, at 8:00am ET
Synopsis:
Please share this with other groups you may be in. Join us on Meetup.com at: http://www.meetup.com/The-Breakfast-Club-NJ/ to RSVP for the meeting. RSVP
Presentation:
"Creating a better Executive Presence and Personal Brand for IT and other professionals"
YOU'VE GOT 30 SECONDS TO MAKE A GREAT AND MEMORABLE FIRST IMPRESSION…GO!!
The career climate is constantly changing. Competition for positions are intense. So how will you stand out as an IT professional? How are you presenting yourself so that others notice you and want to know more about you? What tools are you using as an IT professional to change how you see yourself? What are your unique experience, expertise, training and insight?
This panel discussion is designed to help you:
1. Craft a more effective personal brand by exploring your story
2. Identify principles and the value of executive presence that complements your personal brand
3. Master the 2 essential skills for consistent long term success.
About the Moderator: George Pace
George Pace is an IT technology leader, focusing on how to extract business value from the latest technologies. His is currently working to "Keep Pace" with Cloud Computing, the Internet of Things (IoT) Digital Assistants as well as a dash of Social Media for good measure.
George is now sharing his thoughts and insights on technology on a regular basis on his Youtube channel (www.youtube.com/keeppace) – so stop by (and subscribe) George holds a Bachelor's degree in Computer Science from Seton Hall University and an MBA from the Rutgers Business School.
Andrew D. Manns, Jr. Esq.
Andrew D. Manns, Jr. Esq. is a Senior Consultant with Manns Associates, a multi-service leadership development firm in New Jersey. Mr. Manns specializes in helping non-profit executives transform American cities one child, one family, one neighborhood at a time Currently, Mr. Manns is the Chairman of the Board of Director of the Greater Life Community Outreach Center in Newark, N.J. Mr. Manns was recently appointed to the Executive Management Team of a well-established professionals career networking group that provides latest training seminars in executive career development and job search strategies for IT professionals in transition. Mr. Manns is also the social media content provider for several career networking groups.Mr. Manns received his Bachelors of Arts Degree from Syracuse University. He is a graduate of the Maxwell Graduate School of Citizenship and Public Affairs with a Master's Degree in Public Administration.Mr. Manns went on to earn his Juris Doctorate degree from Rutgers School of Law Newark, N.J. He is the father of 6 adult children and 2 grandchildren. He is an avid fan of great jazz music and Chicago Style Steppin'
Brian Mecca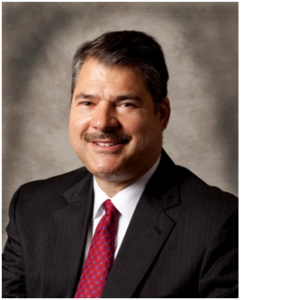 Brian Mecca is the Global Director of Network & Computing Services for Phibro Animal Health Corporation. For 40 years he was a volunteer firefighter in his home town of Scotch Plains where he served as Battalion Chief, Captain, and Firefighter. He is currently the Secretary of the Union County Fire Chief's Association.
Brian is also an avid networker & volunteer with over 6,500 LinkedIn connections. Brian is the Director of Members Services for The Breakfast Club NJ where he has been a member since 2006; VP of Membership for SIM NJ; President of the Garden State Chapter of AITP. He can frequently be found sending out announcements for meetings, posting some interesting tidbits on LinkedIn or Twitter, or sending out job openings. Brian is always open to helping someone in transition or just looking to improve their skills.
Jeremy Rosenberg
Jeremy Rosenberg,
PMP, Six Sigma Green Belt, Senior Solution Architect, AT&T
About the Meeting:
Networking begins at 7:30 am, meeting starts promptly at 8:00 am. There is a $10 fee at the door to cover the cost of the room. Be sure to tell your friends and bring them along. Be a part of our growing network of Job Seekers, Hiring Managers, Recruiters, Career Coaches, and people who want to be able to help themselves and each other.
Event Location:
Days Hotel Conference Center 195 Rt. 18 South, East Brunswick, NJ 08816 732-828-6900
Meeting Format:
7:30 to 8:00 – Registration & Open Networking 8:00 to 8:15 – Welcome and housekeeping 8:15 to 9:15 – Presentation by the guest speaker – Limited to 60 minutes 9:15 to 10:15 – Elevator Pitch – 30 Seconds about yourself, who you are, what you are looking for, target companies (3-4), how we can help you, how you can help others. Follow the rule of the Three B's of Public Speaking: Be informative; Be brief; Be seated. 10:15 until you choose to leave – Open Networking, follow up with people you are interested in meeting following their elevator pitch, exchange business cards, peruse the library, arrange follow up meetings, etc.
The Breakfast Club NJ – 10 Points for Good Member Citizenship
1) Attend meetings regularly to keep group strong and help pay back to others (meeting logistics on our website www.thebreakfastclubnj.com) 2) Keep anti-virus on your machine up to date and run scan regularly 3) Review messages and if request for assistance please help whenever possible 4) Once you have received your invitation and joined our linked in group, connect to other members directly(questions see Gerry Peyton -gpeyton@ptd.net) 5) Join groups Facebook group, Google +, and connect to other members directly (questions see Adrienne Roman – adrienne1204@optonline.net) 6) Join groups twitter account (questions see George Pace – keeppace@gmail.com) 7) If you run across someone in transition invite them to join our group and sponsor them through process (details on our website www.thebreakfastclubnj.com) 8) Sunday mornings listen to our radio show, "Your Career Is Calling", at 8am ET either on radio at 107.7 or via internet 24/7 live or on demand at www.1077thebronc.com (as this is a call in show your calls help make it successful) 9) If you are in transition put your elevator pitch in writing to group, ask for help with job search issues or connecting to people at target companies, regularly post job opportunities (from email you joined the group – send email to thebreakfastclubnj@yahoogroups.com) 10) Help fellow members whenever possible
Attend meetings regularly to keep group strong and help pay back to others (meeting logistics on our website www.thebreakfastclubnj.com)
Keep anti-virus on your machine up to date and run scan regularly
Review messages and if request for assistance please help whenever possible
Once you have received your invitation and joined our linked in group, connect to other members directly(questions see Gerry Peyton -gpeyton@ptd.net)
Join groups Facebook group and connect to other members directly (questions see Adrienne Roman – adrienne1204@optonline.net)
Join groups twitter account (questions see George Pace – keeppace@gmail.com)
If you run across someone in transition invite them to join our group and sponsor them through process (details on our website www.thebreakfastclubnj.com)
Sunday mornings listen to our radio show, "Your Career Is Calling", at 8am ET either on radio at 107.7 or via internet 24/7 live or on demand at www.1077thebronc.com (as this is a call in show your calls help make it successful)
If you are in transition put your elevator pitch in writing to group, ask for help with job search issues or connecting to people at target companies, regularly post job opportunities (from email you joined the group – send email to thebreakfastclubnj@yahoogroups.com)
Help fellow members whenever possible
RSVP We look forward to seeing everyone let's make this a great meeting for our members that are in transition and welcome those that have landed
Save