The Breakfast Club NJ Presents:
"The Breakthrough Roadmap: A Guide to Empowering Yourself" presented by Doug Berger
Saturday June 9th, at 8:00am ET
Synopsis:
Please share this with other groups you may be in. Join us on Meetup.com at: http://www.meetup.com/The-Breakfast-Club-NJ/ to RSVP for the meeting.
Presentation:
"The Breakthrough Roadmap: A Guide to Empowering Yourself"
Presentation:"The Breakthrough Roadmap: A Guide to Empowering Yourself"
How do you live from your aspirations not your limitations? Breakthrough is a shift in mindset and the skills to transform aspirations into bold and yet practical action steps. The Breakthrough Roadmap is a systematic way to help guide you. Join Doug Berger, author, speaker and founder of INNOVATE for a stimulating, experiential conversation about how to apply breakthrough approaches to landing your next job and to thinking about your career.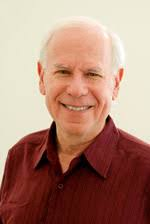 About the speaker:
Doug Berger is the founder of INNOVATE, a consulting firm known for its expertise in transformative growth, innovation and lean start-up entrepreneurship. Doug has worked extensively with Business Unit executives, CTOs, Chief Innovation Officers and Brand executives. He has trained thousands of project teams and managers in breakthrough thinking. He speaks on breakthrough and entrepreneurial approaches to growth.
About the Meeting:
Networking begins at 7:30 am, meeting starts promptly at 8:00 am.
There is a $10 fee at the door to cover the cost of the room.
Be sure to tell your friends and bring them along. Be a part of our growing network of Job Seekers, Hiring Managers, Recruiters, Career Coaches, and people who want to be able to help themselves and each other.
Event Location:
Days Hotel Conference Center
195 Rt. 18 South, East Brunswick, NJ 08816
732-828-6900
Meeting Format:
7:30 to 8:00 – Registration & Open Networking
8:00 to 8:15 – Welcome and housekeeping
8:15 to 9:15 – Presentation by the guest speaker – Limited to 60 minutes
9:15 to 10:15 – Elevator Pitch – 30 Seconds about yourself, who you are, what you are looking for, target companies (3-4), how we can help you, how you can help others. Follow the rule of the Three B's of Public Speaking: Be informative; Be brief; Be seated.
10:15 until you choose to leave – Open Networking, follow up with people you are interested in meeting following their elevator pitch, exchange business cards, peruse the library, arrange follow up meetings, etc.
The Breakfast Club NJ – 10 Points for Good Member Citizenship
1) Attend meetings regularly to keep group strong and help pay back to others (meeting logistics on our website www.thebreakfastclubnj.com)
2) Keep anti-virus on your machine up to date and run scan regularly
3) Review messages and if request for assistance please help whenever possible
4) Once you have received your invitation and joined our linked in group, connect to other members directly(questions see Gerry Peyton -gpeyton@ptd.net)
5) Join groups Facebook group, Google +, and connect to other members directly (questions see Adrienne Roman – adrienne1204@optonline.net)
6) Join groups twitter account (questions see George Pace – keeppace@gmail.com)
7) If you run across someone in transition invite them to join our group and sponsor them through process (details on our website www.thebreakfastclubnj.com)
8) Sunday mornings listen to our radio show, "Your Career Is Calling", at 8am ET either on radio at 107.7 or via internet 24/7 live or on demand at www.1077thebronc.com (as this is a call in show your calls help make it successful)
9) If you are in transition put your elevator pitch in writing to group, ask for help with job search issues or connecting to people at target companies, regularly post job opportunities (from email you joined the group – send email to thebreakfastclubnj@yahoogroups.com)
10) Help fellow members whenever possible
Attend meetings regularly to keep group strong and help pay back to others (meeting logistics on our website www.thebreakfastclubnj.com)
Keep anti-virus on your machine up to date and run scan regularly
Review messages and if request for assistance please help whenever possible
Once you have received your invitation and joined our linked in group, connect to other members directly(questions see Gerry Peyton -gpeyton@ptd.net)
Join groups Facebook group and connect to other members directly (questions see Adrienne Roman – adrienne1204@optonline.net)
Join groups twitter account (questions see George Pace – keeppace@gmail.com)
If you run across someone in transition invite them to join our group and sponsor them through process (details on our website www.thebreakfastclubnj.com)
Sunday mornings listen to our radio show, "Your Career Is Calling", at 8am ET either on radio at 107.7 or via internet 24/7 live or on demand at www.1077thebronc.com (as this is a call in show your calls help make it successful)
If you are in transition put your elevator pitch in writing to group, ask for help with job search issues or connecting to people at target companies, regularly post job opportunities (from email you joined the group – send email to thebreakfastclubnj@yahoogroups.com)
Help fellow members whenever possible
We look forward to seeing everyone let's make this a great meeting for our members that are in transition and welcome those that have landed