The Breakfast Club NJ Presents:  Rich Paino – "Thriving During Change"
Saturday February 8, 2014 at 8:00 am
The Presentation – "Thriving During Change"
Synopsis: 
In this informative presentation, attendees will come to understand how to confidently move from being overwhelmed by major change events to building more positive situational conditions and finding opportunities for growth and success. Attendees will gain increased self-awareness in order to realize the power they have to turn challenging change events to their advantage.
About the speaker: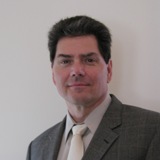 Rich Paino is an experienced consultant, business owner, educator, and professional speaker. He speaks regularly on the topic Psychology of Re-employment at networking events. He won the best speech award at a gathering of pharmaceutical company professionals in New Jersey for his talk on Developing a Life Theme. Rich has an MA in Organizational Behavior and he is in the dissertation phase of his pursuit of a PhD in Organizational Psychology. He is a Dale Carnegie graduate and is a certified practitioner of the Myers-Briggs Type Indicator. His speeches address the psychological side of everyday life. You will find him to be a very compelling and energizing motivational speaker.
Meeting Information:
Networking begins at 7:30 am, meeting starts promptly at 8:00 am.
There is a $10 fee at the door to cover the cost of the room.
Be sure to tell your friends and bring them along.  Be a part of our growing network of Job Seekers, Hiring Managers, Recruiters, Career Coaches, and people who want to be able to help themselves and each other.
Event Location:
195 Rt. 18 South, East Brunswick, NJ 08816
732-828-6900
Meeting Format:
7:30 to 8:00 – Registration & Open Networking
8:00 to 8:15 – Welcome and housekeeping
8:15 to 9:15 – Presentation by the guest speaker – Limited to 60 minutes
9:15 to 10:15 – Elevator Pitch – 30 Seconds about yourself, who you are, what you are looking for, target companies (3-4), how we can help you, how you can help others.  Follow the rule of the Three B's of Public Speaking: Be informative; Be brief; Be seated.
10:15 until  you choose to leave  –  Open Networking, follow up with people you are interested in meeting following their elevator pitch, exchange business cards, peruse the library, arrange follow up meetings, etc.
The Breakfast Club NJ – 10 Points for Good Member Citizenship
Attend meetings regularly to keep group strong and help pay back to others (meeting logistics on our website www.thebreakfastclubnj.com)
Keep anti-virus on your machine up to date and run scan regularly
Review messages and if request for assistance please help whenever possible
Join linked in group and connect to other members directly (questions see Gerry Peyton)
Join Facebook group and connect to other members directly (questions see Adrienne Roman)
Follow twitter account (questions see George Pace)
If you run across someone in transition invite them to join our group and sponsor them through process (details on our website www.thebreakfastclubnj.com)
Sunday mornings listen to our radio show, "Your Career Is Calling", at 8am ET either on radio at 107.7 or via internet 24/7 live or on demand at www.1077thebronc.com (as this is a call in show your calls help make it successful)
If you are in transition put your elevator pitch in writing to group, ask for help with job search issues or connecting to people at target companies, regularly post job opportunities (from email you joined the group – send email to thebreakfastclubnj@yahoogroups.com)
 Help fellow members whenever possible
We look forward to seeing everyone let's make this a great meeting for our members that are in transition and welcome those that have landed